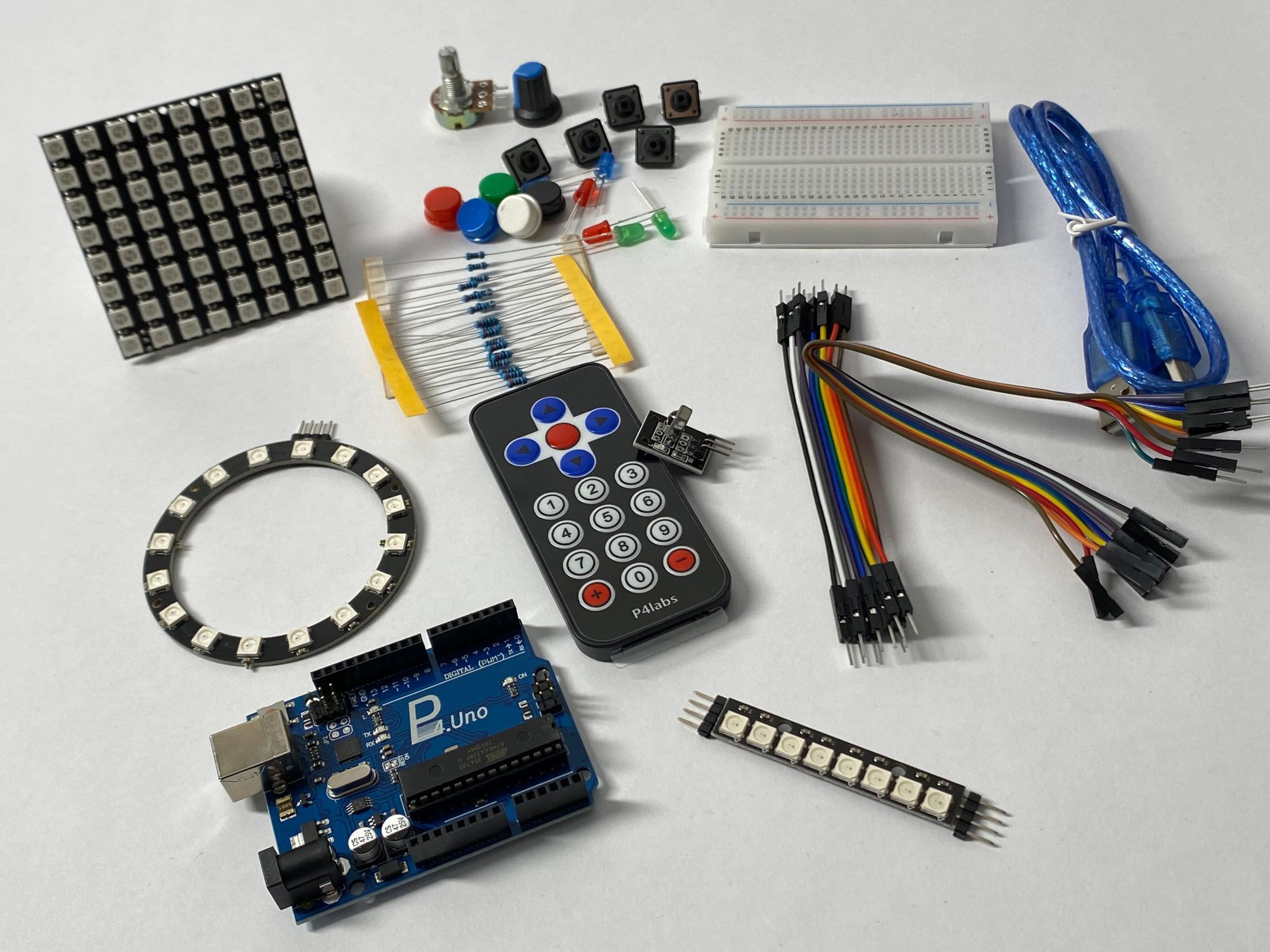 STEM and STEAM! The LED kit comes with introductory and intermediate tutorials and projects to help you learn the basics of electronics and programming for the Arduino platform.
The curriculum is designed to be fun and challenging with a focus on skill building for application to more complex projects. We have included several game projects you can build such as: Simons Says, Connect4, Piano Tiles, and many others.  Use our custom interactive virtual labs as a complement to the hardware kit.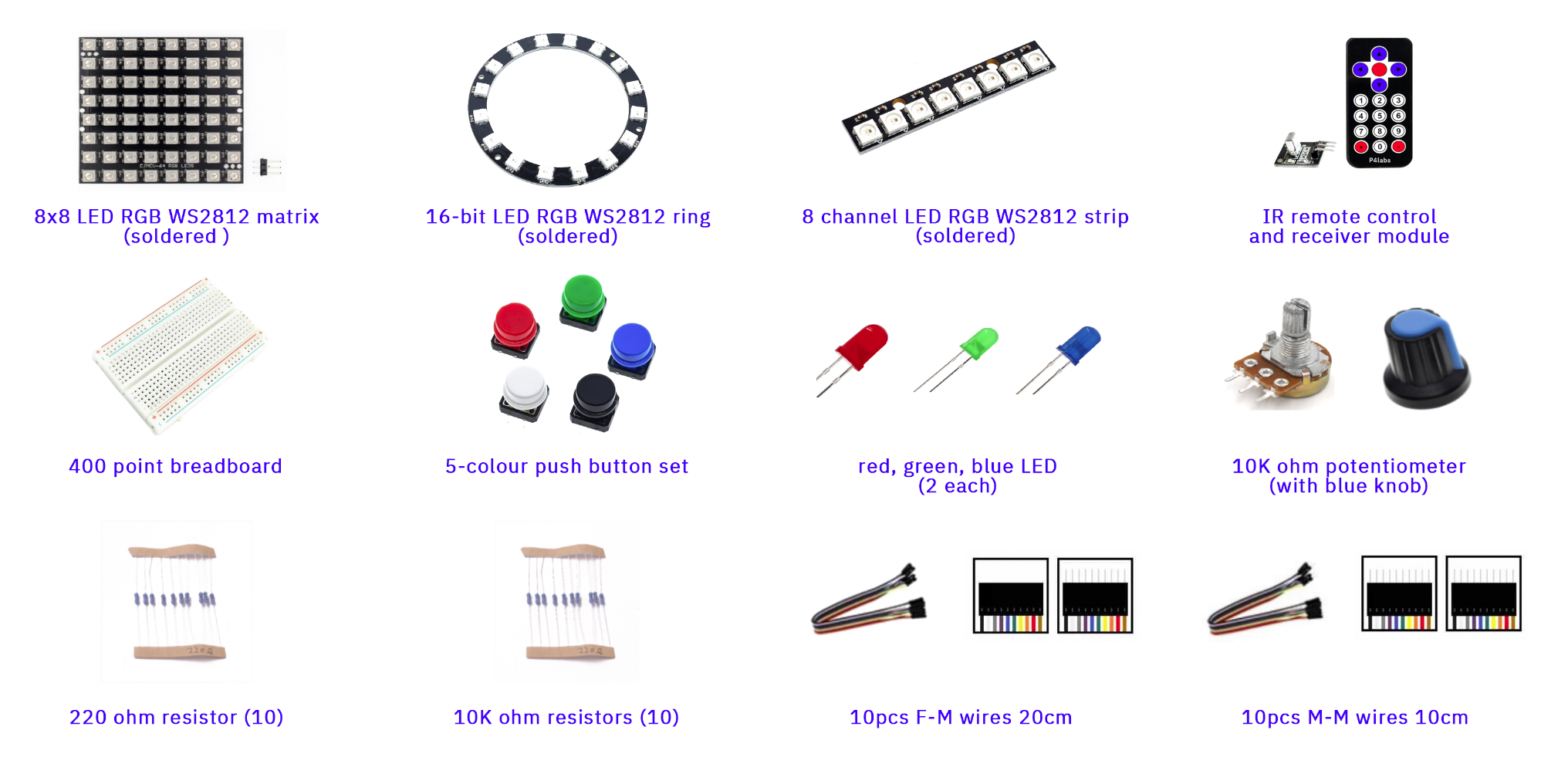 The LED RGB Interactive Programming Kit features:
LED projects and detailed tutorials
Learning of electronics and programming for the Arduino platform
Intermediate projects to take your knowledge further
Support at our website with interactive virtual labs
No soldering required!
Looking to use this hardware for teaching or training? Consult with us on pricing a bulk order with support for your needs.
The support team are educators and our goal is to help teachers, trainers and students with the learning of skills needed in the 4th Industrial Revolution.
Join the newsletter to receive the latest updates in your inbox.